Bathroom Renovations Ottawa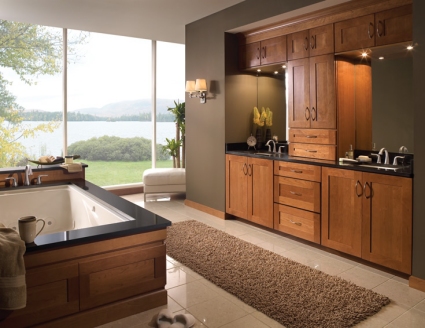 Upper Canada Building Services is an Ottawa-based home renovation company that provides professional bathroom renovation and constuction services.
We will develop a bathroom renovation plan based on your ideas. As a full-service construction company, we are able to handle all aspects of your bathroom renovation including installing electrical, flooring, cabinets, fixtures, and countertops.
Bathroom Renovation Services
Enlarge an existing bathroom.
Add an additional bathroom to your house.
Renovate the master bathroom to create a luxurious bathroom with a bath, shower and dressing room.
Adding a bath to the guest room will make it more comfortable and your guest will have more privacy.
We are known for our top quality workmanship, fair pricing, attention to detail, commitment to customer satisfaction and staying within budget. We are committed to providing you with a superior renovation experience.
Bathroom Renovation Quote
We provide bathroom renovation, design and remodeling construction services in Ottawa and surrounding areas in all of Eastern Ontario. Please contact us to request a quote for your bathroom renovation project. 613-223-2894