Kitchen Renovations Ottawa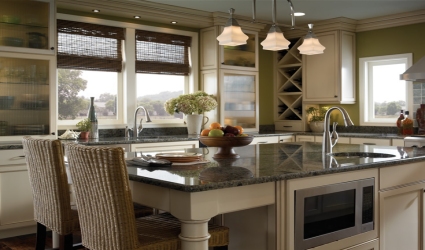 Upper Canada Building Services is an Ottawa & Eastern Ontario home renovation company that specializes in the design and construction of beautiful kitchen designs as well as kitchen renovations.
Our dedicated staff will take the time to understand what your needs are for your custom kitchen design.
We will design your project so that it works efficiently for you and your lifestyle whether it involves a small upgrade to the existing situation or a complete renovation.
Kitchen Renovation Services
We can provide the following services when you renovate your kitchen:
All kitchen electrical and lighting
All kitchen heating, radiator work, and duct work
All kitchen plumbing
All kitchen flooring
All kitchen cabinetry, trim, and millwork
All kitchen windows and doors
All kitchen countertops
All kitchen tiling and flooring
All kitchen appliance installation
All kitchen gasfitting
All kitchen framing
All kitchen insulation and soundproofing
All kitchen drywalling and painting
Kitchen Renovation Quote
There is nothing that we cannot do to complete your kitchen. The whole job can be completed by Upper Canada Building Services. We take care of all trades involved in the project and make the experience seamless for our customesr.
We provide kitchen renovation, design and remodeling construction services for Ottawa & Eastern Ontario and the surrounding area. Contact us today for a kitchen renovation quote!