Viceroy Home Construction in Kemptville
Founded over 50 years ago, Viceroy Homes is a leader in the design, engineering and manufacturing of custom home packages for both owner/builder clients and professional contractors. Upper Canada Builder Services is an authorized Viceroy custom home builder serving all of Eastern Ontario, including the Kemptville area.
Viceroy home packages are available through a wide network of sales offices and independent distributors throughout North America. With state of the art manufacturing facilities on both the east and west coast Viceroy ships home packages to clients throughout the world.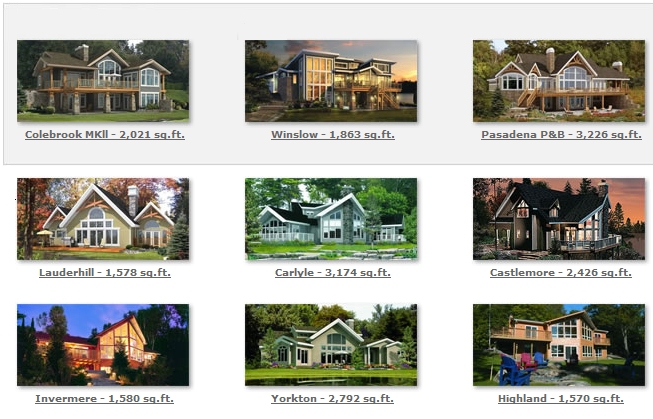 Viceroy achieved registration to the ISO 9001 : 2000 Quality MANAGEMENT SYSTEM STANDARDS in June 2002. ISO is recognized worldwide as a standard of quality fostering continual performance improvement, customer satisfaction and business excellence.
Viceroy's features are designed to provide you with a comprehensive product offering that combines value, qualityand secure pricing with ease of ordering.

Although Upper Canada Building Services is not directly involved in the marketing of Viceroy Homes, we can assist you with your selection, introduce you to the competent sales staff at the Bells Corners office, and start the process of making your dream home a reality. Our specialty is in project management, construction of the Viceroy package, either to 'dry' stage, or to a complete ease of mind 'turn-key' package. We take the guess work out! UCBS has a long list of very satisfied customers, and is more than happy to supply new clients with references. You can be assured of a fast, on-time, on-budget project.